Launched in 2015 by families affected by food allergies

The Bates and the Halls both have children with multiple life-threatening food allergies. Elise Bates and Kim Hall met in 2013 at a local food allergy meeting where they passed each other a note that said, "but I want a cure NOW". Their frustration with the pace of food allergy research drove their desire to start End Allergies Together. Through their efforts, what began as a note on a piece of paper has grown into a fast-growing charitable organization solely committed to accelerating food allergy treatments and cures.
Food allergies are a growing epidemic
1 in 12 children are now diagnosed with food allergies…
that's an epidemic
it's growing at a staggering rate…
and no one knows why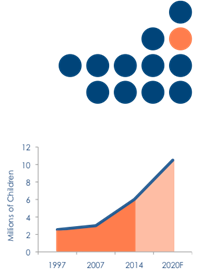 Research is underfunded
The medical community doesn't understand why the epidemic is growing, nor do they know the root cause of the condition.
Today, the National Institutes of Health allocates only $37million in funding for food allergy research. That's not enough. And, that number will likely go down with projected budget cuts. We have an urgent need to privately fund groundbreaking research. So, we created EAT as an objective and efficient vehicle to accelerate treatments and cures.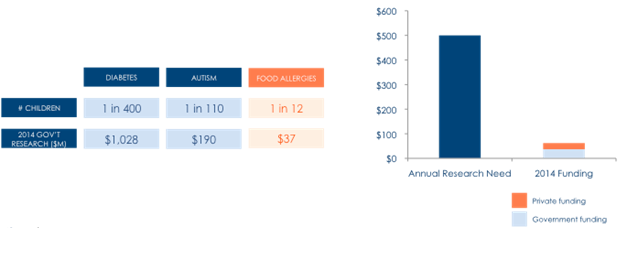 E.A.T has a unique business model in food allergy sector

Singular focus
fund research to find cures … E•A•T does not venture into advocacy, education, or support
No conflicts of interest
independent medical advisory board comprised of scientists and clinicians who do not conduct research
Privately funded expenses
"we fund the overhead so you fund the research"