E•A•T is committed to finding a cure for food allergies by directly funding the researchers who strive to find solutions for this growing epidemic.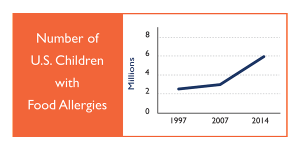 100% focus on a cure
E•A•T is the only independent organization solely focused on raising money for a cure. We will not venture into other activities as there are many other organizations focused on advocacy, education, awareness, support, and product development. Our only job at E•A•T is to relentlessly raise money for food allergy research.
We underwrite our administrative costs so that 100% of net proceeds goes straight to the scientists working to find a cure. Researchers need money to accelerate the pace of clinical trials.
Every dollar counts
E•A•T was founded on the premise that everyone's contribution, big or small, is crucial. If we all do something small, collectively we can do something extraordinary. If everyone in the U.S. touched by food allergies (over 30 million) gave just $10 we could channel close to $300 million this year! That would go a long way towards the over $400 million research funding gap.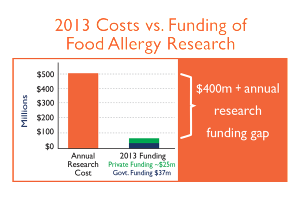 We need your help! Spread the word, join our efforts, and/or take a minute (literally!) to donate. We will keep you informed of the studies we support and the outcomes they generate.
Join Us!