EAT is seeking select college students to join our newly formed College Ambassador Program. We are looking to expand our presence on college campuses through education, awareness and fundraising. The program was launched at the University of South Carolina in 2017. We provide our College Ambassadors with all the details required to plan and execute a successful event.

EARN RECOGNITION
Gain event planning and fundraising experience

Be recognized as the inaugural College Ambassador on your school campus

Receive social media mentions, shout outs pre and post event

Serve as a mentor for future ambassadors
HOST A FUNDRAISER
Consider hosting a dodgeball, volleyball or basketball fundraiser:
Not weather dependent

Easy to organize

Opportunity for fun, spirited team engagement

Minimal or no cost for facilities

Appeals to a wide range of athletic abilities
Email Michelle at Michelle@EndAllergiesTogether.com to apply to be a College Ambassador at your school. Please include your name, university, year and why you are motivated by EAT's mission.
MEET OUR FEATURED COLLEGE AMBASSADORS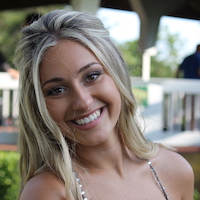 Marissa Arminio
West Virginia University '22
While attending my first year at West Virginia University, I was welcomed into the sisterhood of Alpha Phi, which has opened my eyes to the world of philanthropy. I take pride in giving back and spreading awareness. Having lived with a severe food allergy to tree nuts, I believe that organizations like EAT are confronting an issue that is not only near and dear to my heart, but also extremely important to all those who are impacted by allergies. I look forward to spreading further awareness, and I could not be prouder to join EAT.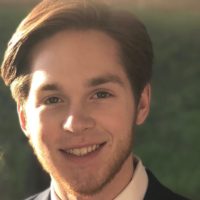 Jack Swallen
West Virginia University '21
When first discovering EAT, I wanted to get involved immediately. Growing up with a twin who has been allergic to tree-nuts her entire life has made me understand the importance of allergy safety and awareness.  Because of my sister's allergy, I sought out to educate myself on how I can be prepared to assist her at any moment.  Learning how to administer epi-pens correctly and familiarizing myself with certain foods that contain tree-nuts are some of the basic yet useful skills I acquired to help maintain my sisters safety.  I believe EAT has one of the best platforms to formally address, promote, and educate all on the significance of allergy awareness!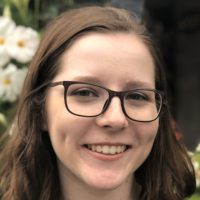 Andrea Schmidt
Johns Hopkins University '21
I am allergic to dairy, eggs, peanuts, tree nuts, shellfish, kiwi, and some seeds and am a junior at Johns Hopkins University studying public health. I have been involved in food allergy advocacy and research my entire life, including with the Food Allergy and Anaphylaxis Network (FAAN), Food Allergy Research and Education (FARE), and participating in clinical trial research. I believe that food allergies should not hold one back from life experiences or pursuing passions, and I hope to inspire others to live life to the fullest with allergies.