EAT is seeking select college students to join our newly formed College Ambassador Program. We are looking to expand our presence on college campuses through education, awareness and fundraising. The program was launched at the University of South Carolina in 2017. We provide our College Ambassadors with all the details required to plan and execute a successful event.

EARN RECOGNITION
Gain event planning and fundraising experience

Be recognized as the inaugural College Ambassador on your school campus

Receive social media mentions, shout outs pre and post event

Serve as a mentor for future ambassadors
HOST A FUNDRAISER
Consider hosting a dodgeball, volleyball or basketball fundraiser:
Not weather dependent

Easy to organize

Opportunity for fun, spirited team engagement

Minimal or no cost for facilities

Appeals to a wide range of athletic abilities
Email events@endallergiestogether.com to apply to be a College Ambassador at your school. Please include your name, university, year and why you are motivated by EAT's mission.
MEET OUR FEATURED COLLEGE AMBASSADORS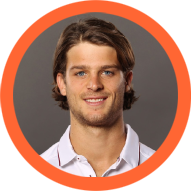 Thomas Mayronne
University of South Carolina
I admire organizations like EAT who have recognized a growing issue that really has not received much attention. I was blown away when EAT explained the emerging phenomenon of food allergies. After hearing about people's battle with allergies, I was fully on board to join EAT.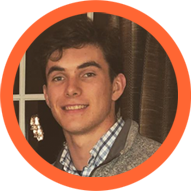 Will Noland
Pepperdine University '20
As soon as I found out SigEp was pursuing philanthropic efforts for the spring semester, I knew that I had to pitch EAT. My little brother suffers from a severe tree-nut allergy, so the cause is particularly important to me. I talked to our philanthropic chair, Max Rickard and we agreed that EAT would be the perfect fit for our spring fundraising efforts. We appreciated EAT's mission of finding a cure and helping to fund treatment for allergies, as everybody seems to have some sort of connection with the growing issue, either personally or secondhand. We look forward to hosting an event here on campus soon, hopefully the first of many!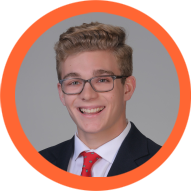 Maxwell Rickard
Pepperdine University '20
After learning about EAT, I decided it would be the best spring charity for SigEp to donate to. I have tons of friends back home in Chicago and here in Malibu with severe food allergies. Donating to EAT is a great way to not only show them that people care and want to help them, but also that anything is possible with enough determination.