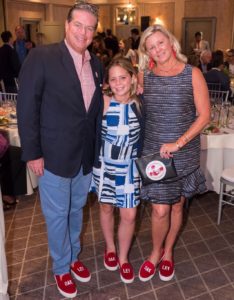 Merrill and Robert Debbs, Founders, Red Sneakers for Oakley
Merrill and Robert Debbs founded the non-profit organization, Red Sneakers for Oakley, in memory of their 11 year old son who tragically died from a fatal anaphylactic reaction due to a mild nut allergy during a family vacation in November 2016. The Debbs are dedicated to raising awareness of the dangers of food allergies. Oakley wore red sneakers while playing all of his favorite sports and the Debbs hope they become a powerful symbol to represent the severity of food allergies. The Public Service Announcement launched by EAT in 2017 is dedicated to the memory of Oakley and all others who have lost their life due to food allergies.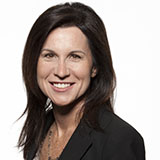 Kirsten Flanik, CEO, BBDO New York
Since joining BBDO New York in 2006, Ms. Flanik has become one of the most outstanding leaders in the industry.  In addition to being named President of BBDO New York last year, Ms. Flanik has been named a "Woman of Influence" by New York Business Journal, both a "Woman to Watch" and one of the "100 Most Influential Women in Advertising" by Ad Age, and one of the top female disruptors in advertising and tech by Adweek.  Prior to joining BBDO, Ms. Flanik spent six years at Fallon Minneapolis and five years at BBH New York as head of account management and business development.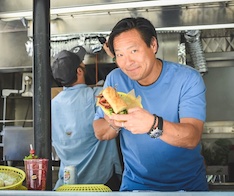 Ming Tsai, Celebrity Chef and Renowned Restaurant Owner
Celebrity Chef Ming Tsai is a passionate advocate of food allergy awareness and became committed after his own son was diagnosed with food allergies to soy, wheat, dairy, shellfish, peanuts, tree nuts and eggs. Inspired to provide to a safe space for sufferers of food allergies, Chef Ming developed the Food Allergy Reference Book at his renowned restaurant Blue Ginger located in Wellesley, MA. Further inspired, he worked with the Massachusetts Legislature to help draft Bill S. 2701, which was signed into law in 2009 requiring local restaurants to comply with simple food allergy awareness guidelines. EAT was honored to have Chef Ming star in their Public Service Announcement produced in 2017 called "Could you EAT?".