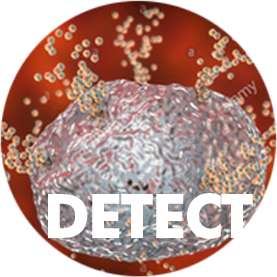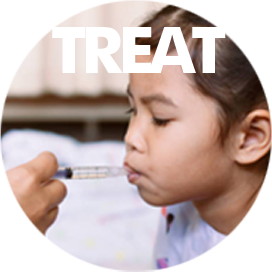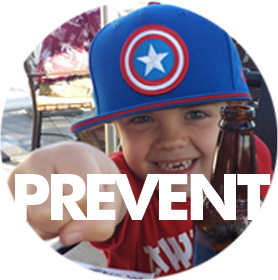 Problem
There is a fundamental lack of understanding about anaphylaxis – what it is, how to detect it and how to treat it. The only current treatment is to administer epinephrine through an injector device and then go to the emergency room for observation and, if warranted, the administration of second line therapies. As described in the Journal of Allergy and Clinical Immunology, August 2017:
"Anaphylaxis represents one of the most urgent of medical emergencies, in which rapid diagnosis and prompt and appropriate treatment can mean the difference between life and death.… Although there has been steady progress in our understanding especially in the context of mouse models of the disorder… the basic clinical management of anaphylaxis has changed little in decades."
Goals
The Challenge will accelerate progress on anaphylaxis by seeding investment to the winning submissions. The process incites collaboration among those working within food allergy and across disease states to seek new and better solutions to take the life-threatening fear out of allergic reactions.
Why
Timeline

Investment Panelists
Benjamin Carter, Partner and Portfolio Manager, Southpoint Capital Advisors.
Marianna Castells, M.D., PhD., Director Drug Hypersensitivity and Desensitization Center, Harvard Medical School; Director, Mastocytosis Center, Harvard Medical School; Brigham and Women's Hospital, Allergy and Immunology.
Eric Edwards, M.D., PhD., Founder Kaléo Pharmeceuticals
Stephen J. Galli, M.D., Chair of the Department of Pathology, Professor of Pathology and of Microbiology & Immunology and the Mary Hewitt Loveless, M.D., Professor, Stanford University School of Medicine, Stanford, California.
Chris Gordon, Managing Director Private Equity, Bain Capital
Ron Laufer, M.D., M.P.H., Founder, Acuris Partners.
Thomas Platts-Mills, M.D., Professor of Medicine and Microbiology at the University of Virginia School of Medicine.
Marc Saiontz, Senior Advisor and former Managing Director at American Securities LLC.
Joon Yun, M.D., President and Managing Partner of Palo Alto Investors LP
Investment Advisors
James Baker, Jr., M.D. Director, Mary H. Weiser Food Allergy Center, Ruth Dow Doan Professor of Biologic Nanotechnology, Professor Emeritus of Internal Medicine, Medical School and Biomedical Engineering, College of Engineering.
Ron Gladue, PhD., Former scientific and strategic leader in drug discovery and development for immunological diseases at Pfizer, Inc.
Vivian P Hernandez-Trujillo, MD., Director, Division of Allergy & Immunology, Nicklaus Children's Hospital; Associate Clinical Professor at Herbert Wertheim School of Medicine at Florida International University.
Josh Lerner, Head of the Entrepreneurial Management Unit and the Jacob H. Schiff Professor of Investment Banking at Harvard Business School.
Anne Maitland, M.D., Asst. Professor, Department of Medicine, Division of Allergy & Clinical Immunology, Icahn School of Medicine at Mount Sinai; Medical Director, Comprehensive Allergy & Asthma Care, Eastchester and Tarrytown, New York.