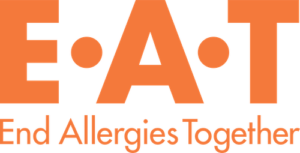 5TH ANNIVERSARY NYC CELEBRATION
APRIL 30TH, 2020
6:00 VIP RECEPTION | 6:30 GENERAL ADMISSION
WHAT COULD POSSIBLY BE FUN ABOUT FOOD ALLERGIES?
HOW ABOUT CURING THEM.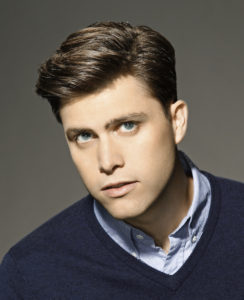 FEATURING
COLIN JOST OF SATURDAY NIGHT LIVE
Colin Jost serves as a head writer for Saturday Night Live. He started writing for SNL in 2005 and has been co-anchor of "Weekend Update" since 2014. In 2018, Jost and co-anchor Michael Che hosted the Primetime Emmy Awards. He has won four Writers Guild Awards, a Peabody Award and has been nominated for multiple Emmy Awards for his writing on SNL.
5TH ANNIVERSARY CELEBRATION DETAILS
Honoring Liana and Arthur Backal
For their decades of work to furthering food allergy education, awareness, advocacy, support and research
CNVS, 635 W. 42ND ST, NEW YORK, NEW YORK
6:00 VIP Reception
6:30 General Admission and cocktails
7:30 Dinner
8:30 Entertainment and presentations
9:00 Dessert
Join us for an Evening to End Allergies Together!
E
●

A

●

T funds research for food allergies, a growing epidemic that affects 32 million Americans today.
Co-Chairs (in formation)
Romero Britto
Bellanca and Mitch Rutter
Stacey and Marc Saiontz
Michelle and Robert Smigel
Domingo Zapata
Host Committee (in formation)
Elise* and Greg* Bates
Lynn Bayard
Lauren and Andrew* Goldberg
Julie and Andrew* Grieve
Carey and Jason Halio
Kim and Tom* Hall
Jason Hernandez
Lisa Konsker
Ashley* and John McGrail
Ellen-Jane* and Ben Moss
Amy Montoya and Peter Scheman
Taylor and Michael Nelson
Jackie and Jason Ourman
Elana and Andrew Zimmerman
Benefit Committee (in formation)
Bonnie Ackerman
Wendy and Jason Block
Tara Blois
Marlene Brown
Robert and Merril Debbs
Rose and Tyler Dickson
Tony Fortua
Kathy Franklin
Cari Gelber
Lisa and Dave Gershon
Marla and Alan Helene
Brooke and Mark Howat
Lisa Jacobs
Ilay Karateke
Patti Kenner
Brett Krugman
Karen and Mitchell Kuflik
Benefit Committee (continued)
Julie and Steve Lifton
Wendy and Bruce Mosler
Sarah Kugelman and Daryl Nanes
Christie Narvarez
Dr. Christine Olsen and Rob Small
Shoshana Quint and Jonathan Melmed
Sandy and Marc Roth
Jennifer and Michael Ruff
Dina and Thomas Silvera
Candice and Steven Stark
Jessica Stone
Nikol and Jeff Thompson
Bonnie and Michael Weinbach
Breen and Dave Wesson
Denise Woodard
Amy and Todd Zipper
Corporate Partners (in formation)
a la mode shoppe
Backal Hospitality Group
BBDO Advertising
Bow Tie Cinemas
Hank Lane Orchestra
Hechler Photography
King & Spaulding
supersmile
HELD AT CNVS
635 W 42ND ST, NEW YORK, NY